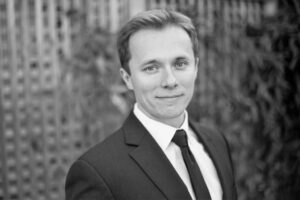 Tarás ("Tom") Kurta, Esq.
Position:
Senior Attorney
Practice Areas:
Family Law, Bankruptcy & Debt Settlement
Experience:
10 years
Location:
7041 Koll Center Parkway,
Suite 276, Pleasanton, CA 94566
Email:
Tom@KurtaLaw.com
Phone:
(925) 385-8586
Fax:
(925) 948-8906
As an experienced attorney, I am always mindful that our clients and those seeking my legal advice for the first time may be faced with some of the most difficult and complicated situations that life may bring. Handling these challenges alone can be very daunting, much like having to travel on a dark, unknown path without a guide. But, those seeking my counsel come to know that they do not have to learn to navigate that tough road alone. 
I pride myself in helping my clients to make sense of life's legal challenges. Taking the time to explain the legal options that a person may have, including the possible pitfalls and benefits of each option, is an important part of each one of my consultations. I'm a firm believer that, before making any important life decision, it is essential to be well-informed about the factors influencing that decision. That is why I take the time to make sure that those who seek my legal advice and those who put their trust in me as their attorney receive a very thorough and detailed analysis of the legal challenges facing them and a clear-cut explanation of how those seemingly-insurmountable difficulties can be overcome and resolved.
For all these reasons and more, many of our clients come to us by referral from past satisfied clients, who entrust their friends and family to us, knowing that they will be well taken care of.
If you are in need of a dedicated and experienced attorney, I invite you to give our office a call.
Contact Me